Baehmann's Golf Center announces the addition of our new Yard Game Zone! Our Game Courts feature your own private cabana and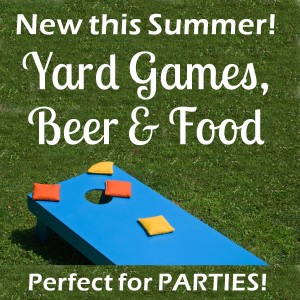 access to your favorite games like Bag Toss, Washers, Ladder Golf, Croquet, Kubb, Molkey and Badminton!
Grab your friends and reserve a court for your next birthday party, reunion, company picnic or just a fun activity with family or friends. Why cut the lawn, clean the house, go shopping, cook the food and clean up when we've done it all for you? Just show up and have fun! Order up a pizza or a brat to go with your soda or beer and create memories, all without breaking the bank.
Yard Game Zone will be opening in May, so follow us on Facebook, Twitter or join our email list to stay tuned!