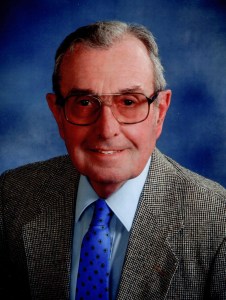 To the Baehmann's Golf Center family:
It is with a heavy heart that we wish to inform you that my father, Edmund "Bud" Baehmann, passed away peacefully on Friday, Sept 6 at the age of 81 after a battle with cancer. 
This golf shop was his "Happy Place" and he spent the vast majority of his life behind the counter greeting you all and sharing in your enjoyment of golf. Nothing would make him happier than seeing a child pick up a club and discover a love of the game. He was the hardest working man around, and took pride in a job well done and a happy customer who left here in a better mood than when they walked in the door.
Our family would like to thank you for your support over our 59 years in business. My dad started the driving range in 1960 with my grandparents, and throughout this time almost every member of our family has had the pleasure of working here in some capacity. From my grandparents, to my mother, siblings, uncles, cousins and cousin's children, we hope you have enjoyed your time, and will continue to share and create fond memories with your own families and friends for years to come. 
My wife Elizabeth and I and our team will do our best to honor his memory and live up to the values he instilled in us as we carry his legacy forward.
We invite you to join us on the afternoon of Friday, Sept 13 for a remembrance at St. Paul Lutheran church in Grafton. Visitation is from 4-5:15PM, with a service at 5:30PM followed by a light dinner.
Thank you,
Kurt Baehmann
Baehmann's Golf Center has everything a golfer needs to improve his or her score, or for a family to enjoy time together without breaking the bank — all 12 months of the year. Baehmann's is a Cedarburg golf and entertainment facility located a convenient drive north of Milwaukee. Our facility features a full-length driving range, 9-hole Par 3 Short Course, 18-Hole Miniature Golf, Footgolf, and an Indoor Simulator.  Our Pro Shop carries clubs and accessories for beginners as well as Custom Clubfitting with PING and Tour Edge.  Need a repair or some new grips? We've got your back.
If you're looking for a fun, affordable place to hold your next event, be it a birthday party, reunion or company picnic, our tent is availabe for your use, along with per person pricing to fit your budget.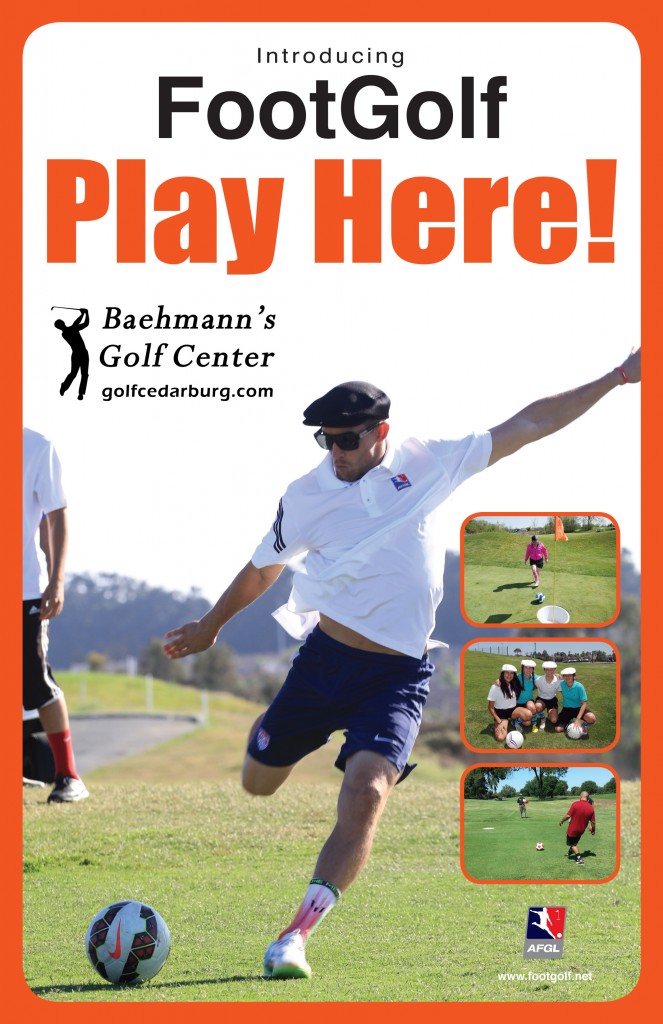 Our lessons are taught by seasoned PGA Professional Dan Gogin.  With over two decades of experience he can help you enjoy the game more while lowering your scores.  Go solo with a private individual lesson, or get your friends and family together for a private group lesson.  Dan enjoys working with kids, and is excited for another successful year of our Junior Golf Camps!  Small-group instruction means personalized attention.
Our Beginner Golf League is a comfortable place for those golfers that are looking to have some fun in a low-stress atmosphere!  We also feature leagues for Ladies, Juniors, Seniors and FootGolfers!
Come in and visit our well-stocked pro shop, where you can work with Edmund "Bud" Baehmann to find the perfect set of clubs to last you for years.
Baehmann's is a fully-equipped Ozaukee County golf center, and we can't wait to help you take your game to levels you've always dreamed of. You'll quickly learn why we have been a favorite destination for golfers and families since we opened our doors in 1960.
Thanks!
The Baehmanns