A Note from Baehmann's Golf & Games
We regret to inform you that as of Tuesday evening we will be temporarily halting operations due to the Coronavirus epidemic.  We were hoping to stay open as long as possible, but it looks like in the interest of our collective well-being, this is the best course of action.
The State has issued an order to close all bars and restaurants, and though we may not be a full-fledged bar or restaurant, we do hold beer, wine and restaurant licenses. And unfortunately all scientific evidence points to this getting worse before it gets better.  It is a tough pill to swallow, but in the end the precautions we take could be best for all.
This means that we will be suspending our indoor league for the time being as well.
I hope that in the coming weeks we all gain a new appreciation for the basic human need to congregate together and share experiences. Absence makes that heart grow fonder, they say, and when it is safe for us to get together again we'll be here to provide the opportunity for an abundance of laughs, hugs, missed putts and high-fives.
The Baehmann's Crew
---
Baehmann's Golf Center has everything a golfer needs to improve his or her score, or for a family to enjoy time together without breaking the bank — all 12 months of the year. Baehmann's is a Cedarburg golf and entertainment facility located a convenient drive north of Milwaukee. Our facility features a full-length driving range, 9-hole Par 3 Short Course, 18-Hole Miniature Golf, Footgolf, and an Indoor Simulator.  Our Pro Shop carries clubs and accessories for beginners as well as Custom Clubfitting with PING and Tour Edge.  Need a repair or some new grips? We've got your back.
If you're looking for a fun, affordable place to hold your next event, be it a birthday party, reunion or company picnic, our tent is availabe for your use, along with per person pricing to fit your budget.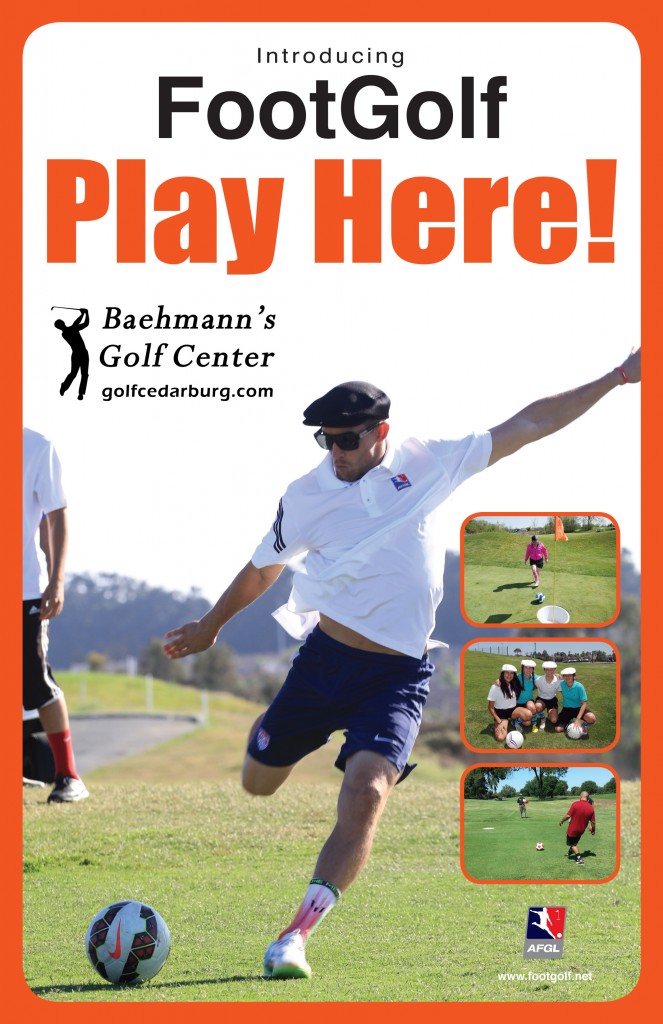 Our lessons are taught by seasoned PGA Professional Dan Gogin.  With over two decades of experience he can help you enjoy the game more while lowering your scores.  Go solo with a private individual lesson, or get your friends and family together for a private group lesson.  Dan enjoys working with kids, and is excited for another successful year of our Junior Golf Camps!  Small-group instruction means personalized attention.
Our Beginner Golf League is a comfortable place for those golfers that are looking to have some fun in a low-stress atmosphere!  We also feature leagues for Ladies, Juniors, Seniors and FootGolfers!
Baehmann's is a fully-equipped Ozaukee County golf center, and we can't wait to help you take your game to levels you've always dreamed of. You'll quickly learn why we have been a favorite destination for golfers and families since we opened our doors in 1960.
Thanks!
The Baehmanns